Gary "Boo Daddy" Bradian
Memorial Page


Gary Bradian, whom we - his Farfan Buddys - affectionately knew as Boo Daddy, passed away on October 22, 1998. He died from lung cancer. Gary is survived by his wife and a sister.
Our Boo Daddy is seen sitting at a table in the lower level bar of the original Farfan barracks, along with fellow NBAer Jon Compton: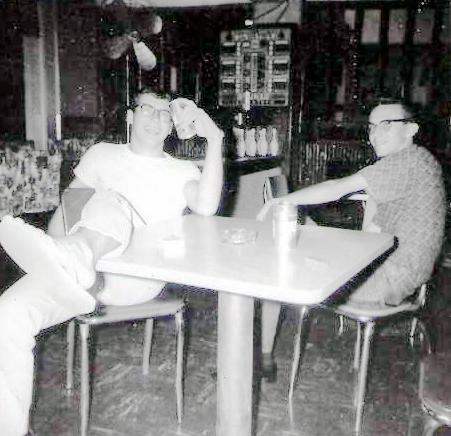 In a 1995 letter to NBAer Vic Behan, Gary revealed he had numerous pictures of the Farfan Gang from the mid 1960s. His sister, Karen, has generously offered to try and locate those pictures and make them available to us here, on our Reunion Website.
Vic had posted Gary's letter on his AOL Homepage but they were deleted when AOL canceled all it's webpage accounts in November 2008. CLICK HERE for a new link to Boo Daddy's letter (if you saved the original link, it is no longer valid and you'll want to change your bookmark).